Thor Love and Thunder official teaser. The legend of Thor begins with Viking / Scandinavian beliefs. The fierce ruthless barbarians of the north invaded and plundered Northern Europe, and they dealt with natural events with their steely, fearless hearts. As their ships collided in the raging waves, their faces soaked with salt water in the dazzling cold of lightning flashes in the sky, they asked Thor for help.
Chris Hemsworth
Marvel Studios' Thor: Love and Thunder arrives only in theaters July 8. ❤️ + ⚡️ pic.twitter.com/cQk5qki42d

— Marvel Entertainment (@Marvel) April 18, 2022
Thor is one of the Gods of Asgar. There are very detailed explanations for Thor, one of the archetypes of polytheistic religious understandings.
With the legendary hammer Mjollnir in his hands, so does the power of lightning. In fact, on the one hand, it is the symbol of the remnants of belief carried by the Scandinavian countries, which quickly became Christian in history, from Paganism.
When looking at the origin of Thor's name, the homonym of the English word Thunder (lightning) draws attention. Norwegian torden…
Scandinavian mythology and Greek mythology show similarities. Instead of Zeus, the father of the gods, there is Odin here. In this mythology, Thor is Odin's very beloved and earthly (Jörð) son. Loki, as he is known, is always in trouble with the evil deity and moves from one heroic tale to the next.
MJÖLNİR
Thor's legendary hammer. Summons lightning with this weapon. While lightning does not harm itself, it destroys its opponents. When you swing your hammer at an enemy, the weapon magically comes back.
Megingjord
Thor'un giydiği kemer. Güçlerini kat kat arttırır.
The belt worn by Megingjord
Thor. It increases their power many times over.
MARVEL AND THOR
The appearance of THOR in the comic book world coincides with Marvel's peak hero creation times. It is adapted from mythology as a superhero named "The Mighty Thor" in Marvel Comics in August 1962 .
The head of the team is now at least as legendary as Thor (!) Stan Lee and Jack Kirby , whose signature we often see in the comics of those years , and Larry Lieber in the scriptwriting .
The issue where our hero appears is "Journey into Mystery #83" (Aug. 1962). http://en.wikipedia.org/wiki/Journey_into_Mystery
Thor in this issue is not as he appears in today's comics. Thor has a long way to go, just as Iron Man / Iron Man has undergone a great change over the years and brought to a great visual.
Thor begins in the comics with the great change he goes through when an earthly person holds the hammer. Donald Blake, who lives as an ordinary person, will turn into Thor, a god who comes out of his subconscious with the theme of the hammer.
In addition to his Loki-dominated adventures, Thor will question the concepts of human life, death and immortality in his adventures in Aesgar, and from time to time he will contradict his father and come back to the world.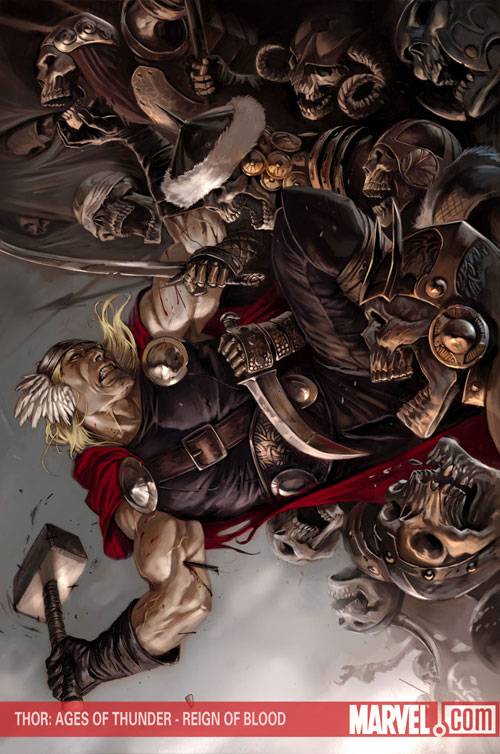 But Thor's rise begins with his joining the Avengers group. This alliance is a superhero partnership that aims to deal with organized super villains with the participation of Marvel's heavyweights.
The team's indispensable Captain America (Captain America), Iron Man (Iron Man) Antman (Ant-Man) Thor movies are being shot one by one, and a collective Avengers movie is planned.
THOR Movie
Another superhero of Marvel is being adapted for the big screen, Spiderman (Spider-Man) , Iron Man and X-Men, which broke the worldwide audience records, pushed investors to focus on the subject. They have wanted to adapt these comics into movies before, but supporting the movie industry with CG characters (computer aided design and virtual characters) has never been better. Scenes that look extremely realistic can now be created and characters can be adapted in a visual feast that won't disappoint fans.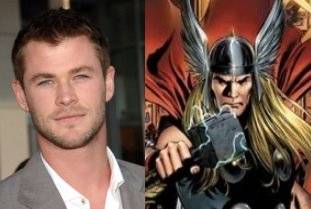 In the character of Thor , we will see Chris Hemsworth
and for the villain Loki, Tom Hiddleston takes his place in the cast.
The release date of the movie is 8 July 2022
https://www.marvel.com/movies/thor
IMDB
https://www.imdb.com/title/tt10648342/ 
Thor  
http://en.wikipedia.org/wiki/Thor
Loki
http://en.wikipedia.org/wiki/Loki
Thor Marvel Comics
http://en.wikipedia.org/wiki/Thor_%28Marvel_Comics%29
http://en.wikipedia.org/wiki/Thor_%28comics%29
Viking Age
http://en.wikipedia.org/wiki/Viking_Age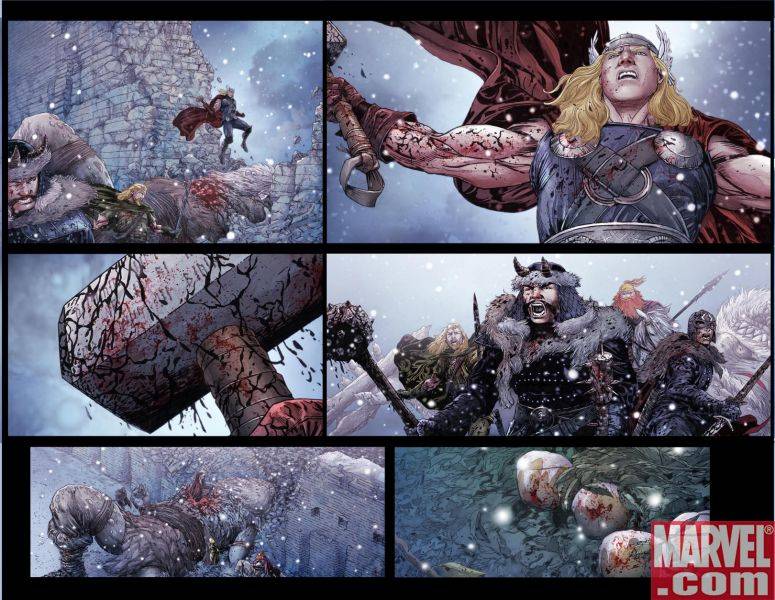 He is a strangely charismatic god in comics. 

He's such a cool guy.


Scientifically speaking, Thursday in English comes from Thor…




Thor's day (source: On Tolkien's fairy tales)




comic book, there was a giant sword that was slowly unsheathed, and only Thor's father Odin could push it instead. 

If something goes wrong, if the sword comes out, the order of the whole universe would be disrupted.